`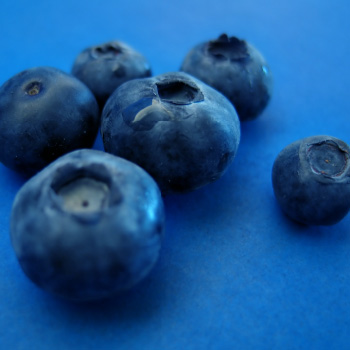 There are so many reasons to love this potent powerhouse. Studies show that the nutrients and powerful antioxidants in Blueberries protect blood vessels, help control high blood pressure, kill bacteria, contribute to healthy bones, decrease the risk of type-2 diabetes and convert the foods you eat into energy.

Perhaps the biggest thing Blueberries have going for them is their taste: They're delicious, and even better when they're grown fresh in your own garden. Try them with your morning cereal or fresh-baked into muffins. Add them to fruit salads for a tasty zing. Impress your family and friends with fresh Blueberry pies, tarts or scones. With so many varieites available, you'll never run out of new combinations.
BLUEBERRY VARIETIES
Available, in season, at Tsugawa Nursery
(Updated 2/16/2018)

Aurora • Blue Ray • Blueberry Glaze • Bluecrop
Bluegold • Bluejay • Bountiful Blue • Chandler
Chippewa Darrow • Draper • Duke • Earliblue
Elliot • Emerald • Herbert • Ivanhoe • Jelly Bean
Jewel • Legacy • Liberty • Mini Blues • Northcountry
Northsky • Patriot • Peach Sorbet • Perpetua
Pink Icing • Pink Lemonade • Pink Popcorn • Razz
Reka • Spartan • Sunshine Blue • Sweetheart
Top Hat • Toro


We recommend you call us to confirm availability of specific varieties. Don't see the one you want? Contact us and we'll order it for you.

BLUEBERRY
TIP SHEETS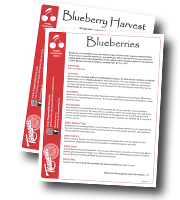 Blueberries
Blueberry Bloom Time