`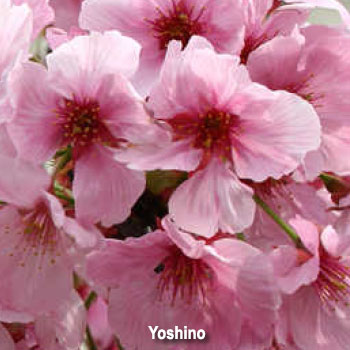 Nothing puts on a show in the springtime quite like a flowering cherry. In places like Washington, D.C., this annual treat is anticipated with the kind of enthusiasm usually reserved for rock stars or solar eclipses.

Perhaps less vaunted (but no less appreciated) in the Pacific Northest, flowering cherry trees are attention-getters even among the plethora of impressive-bloomers to which we are treated each year.

A staple in Japanese gardens, the gorgeous blooms burst forth in the spring As impressive as the blooms are in the trees, they are even lovelier as they float to the ground, creating a colorful carpet of delicate delights. Drive around your neighborhood and you're likely to see several varieties dressing up yards and highlighting the boulevards. A truely inspiring sight!.


FLOWERING CHERRY VARIETIES
Available, in season, at Tsugawa Nursery
(updated March 2019)

Akebono • Double Weeping Pink • Kwanzan
Lemon Splash • Mt. Fuji
Shirofugen • Snow Fountains® • Yoshino


We recommend you call us to confirm availability of specific varieties. Don't see the one you want? Contact us and we'll order it for you.