`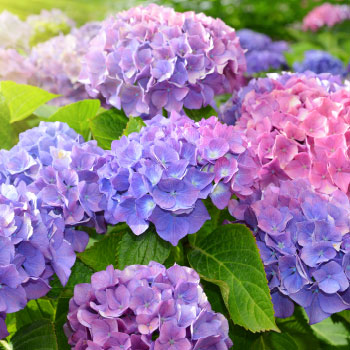 It's no secret that we love Hydrangeas and there is a lot to love. Besides their color, there are varieties with different shapes and textures, from the round "Mopheads" to the flatter "Lacecap." Generally worry-free, there are types for partial shade and full sun, so they can find a place in almost any landscape. Add in a periodic pruning and a little fertilizer and they are good to go.

With so many varieties to choose from, we recommend that you come in and see them in person. You're sure to find one (or more) that speaks to you. If you're not sure which variety will work best in your yard, just speak to us! One of our friendly experts will be happy to help you add this colorful favorite to your yard.

HYDRANGEA VARIETIES
Available, in season, at Tsugawa Nursery
(Updated July 2017)
Bloomstruck
Blue Enchantress
Blushing Bride
Bobo
Cape Cod
Cityline Berlin
Cityline Mars
Cityline Rio
Cityline Venice
Color Fantasy
Endless Summer
Everlasting Jade
Everlasting Emerald
Everlasting Harmony
Fire and Ice
Fuji Waterfall
Glowing Embers
Golden Crane
Great Star
Incrediball
Izu No Hana
Jetstream
L.A. Dreamin'
Let's Dance Diva

L.A. Dreamin'
Let's Dance Diva
Let's Dance Rave
Let's Dance Starlight
Lil' Annie
Limelight
Little Lime
Munchkin
Paraplu
Passionate
Pink Diamond
Pinky Winky
Pistachio
Plum Passion
Queen of Hearts
Quick Fire
Seaside Serenade
Snow Queen
Strawberry Sundae
Twist-n-Shout
Vanilla Strawberry
Wedding Gown
White Diamonds
We recommend you call us to confirm availability of specific varieties. Don't see the one you want? Contact us and we'll order it for you.
HYDRANGEA
TIP SHEETS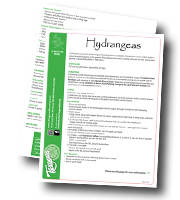 Hydrangeas