`

PHOTOS
Tsugawa Nursery has, from the very beginning, been a family business. Below, you will find a collection of photos of the Tsugawa family, farm and nursery through the years. We will add more as the year progresses. Be sure to check back! (Click on the photos to see the full sized version.)
CLICK HERE TO RETURN TO OUR MAIN ANNIVERSARY PAGE
---
1955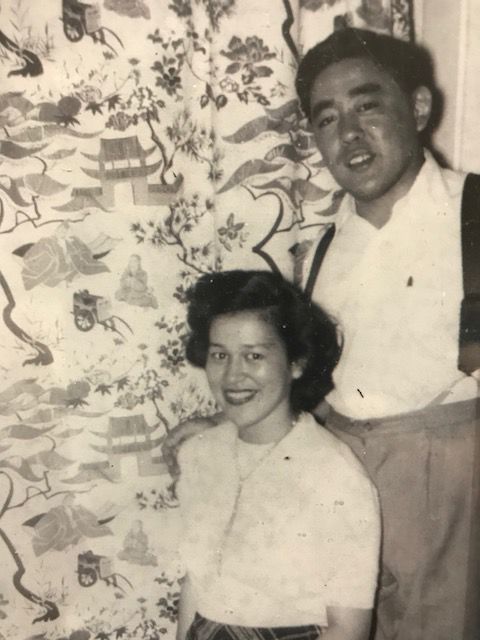 A young Mable and George Tsugawa in the 1950s, just as they were starting their family.
---
MAY 18, 1980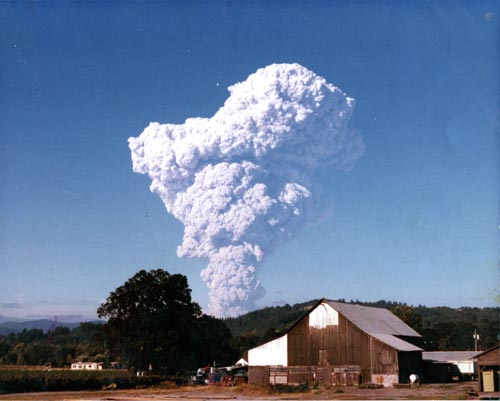 The Tsugawa Farm on the day of the big eruption of Mt. St. Helens. The berries were spared that day, but a shift in the wind during a subsequent eruption sent gritty ash down on the farm, runing the crop for the season.

---
MARCH 1981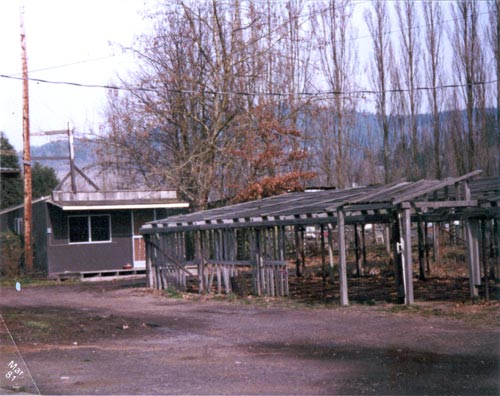 The brand new Tsugawa Nursery wasn't much to look at in the early days. The original buidings , leftover from the previous (failed) business were in poor condition. But Mable endured, and soon new structures would be built to replace them.
---
1980s
Bonsai was an early focus for Tsugawa Nursery and this small building was Bonsai Headquarters.
---
1990s
The Tsugawa Family - Front: George and Mable. Rear: Brian, Dan, Marty, Mary, Lori and Karen.
---
1980s
A proud George and Mable Tsugawa in the nursery, 1980s.
---
2011
Brian Tsugawa at the nursery in 2011, taken by Bill Wagner for the Longview Daily News.
---
2010s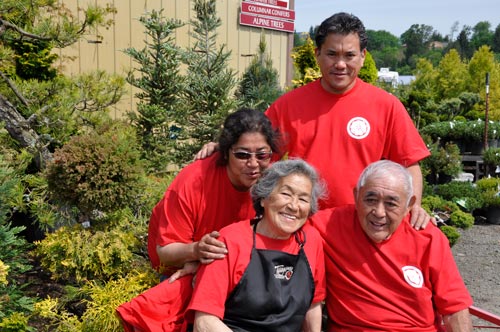 Another in a series of photos taken of the family not long before Mable Tsugawa's passing in 2011. Left to right: Karen, Mable, Brian and George Tsugawa.

---